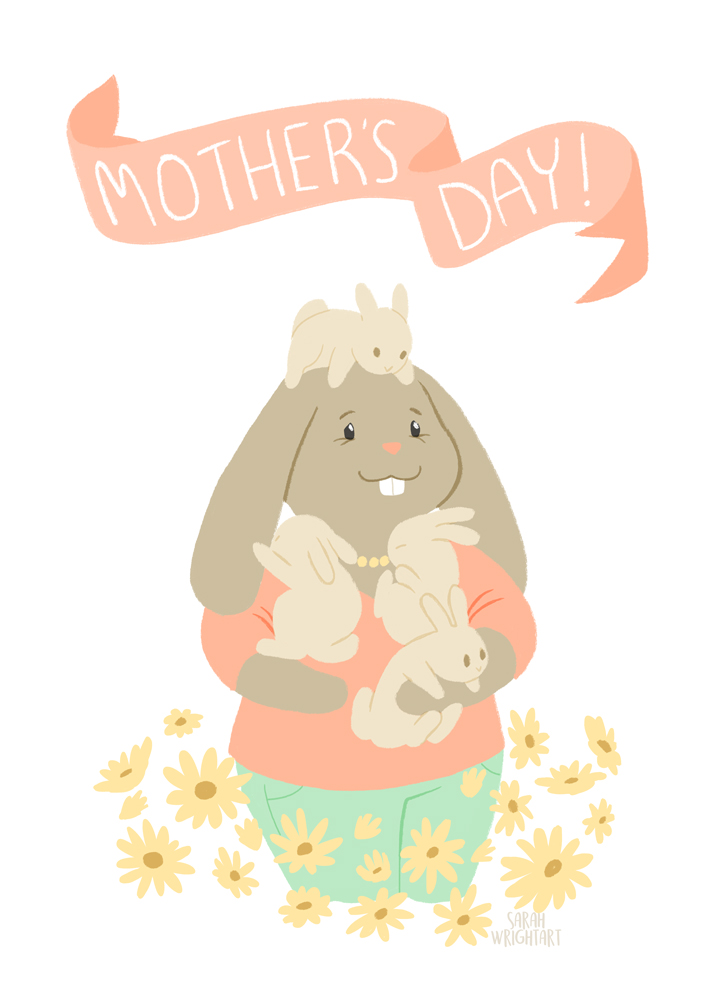 Mother's Day Bunnies
This bunny is a greeting card design drawn in Photoshop. It is inspired by my three siblings and how much we all care for our mom.
Buy a card for your own mom here.
I also drew another card that references a famous sculpture by Gustav Vigeland for laughs.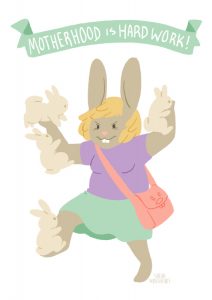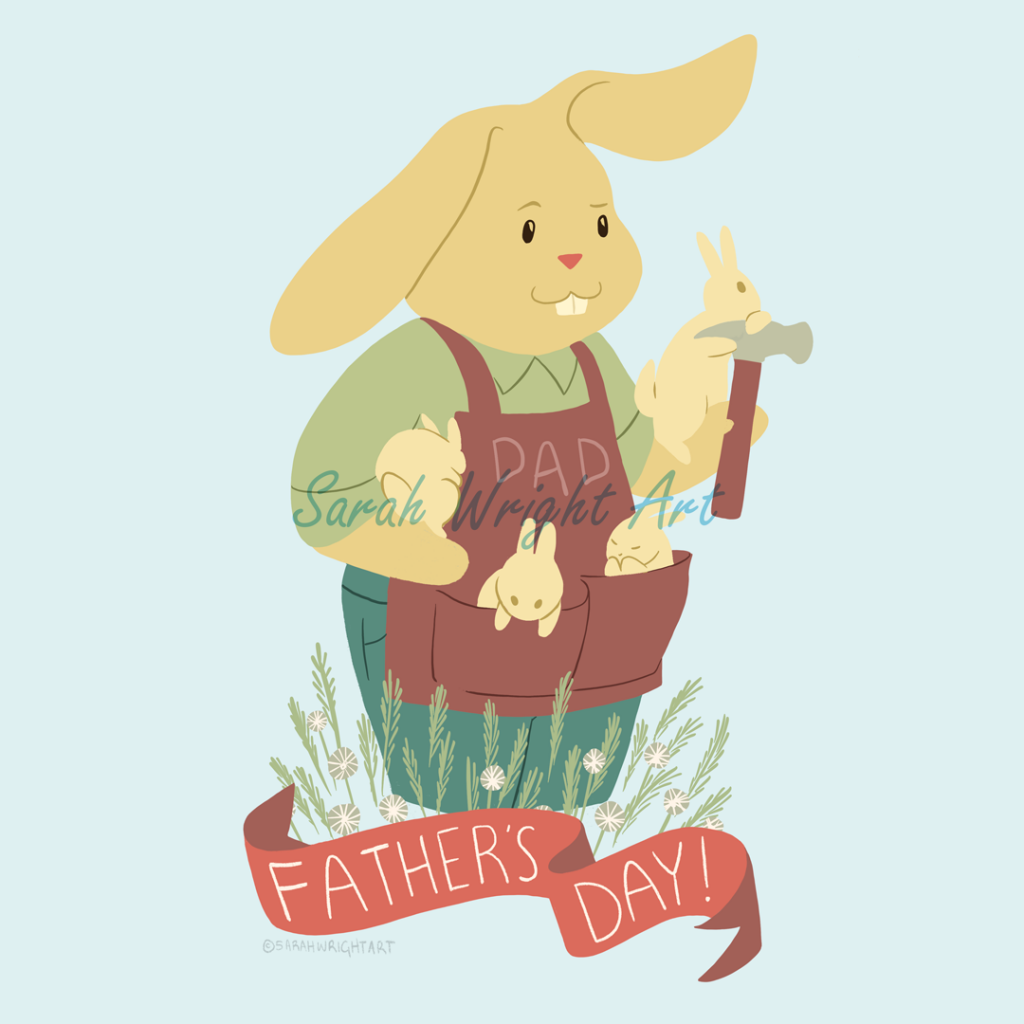 Father's Day
In 2021 I decided to illustrate a companion card for my Dad featuring a dad bunny and four baby bunnies. For my husband, since our toddler is obsessed with Daniel Tiger, I drew a sweet father and son cat card for him.